Master Excel quickly in a fun way to open new career options or grow fast in your career.​
​
Faculty who has studied in IIM-Ahmedabad & NIT-Surat will be taking this workshop.
​
Hello and welcome!!
​
Do you know that most people only use 20% of MS Excel?
​
After working in corporates and start-ups in various countries, I realized that I can make a huge difference in many people's lives by teaching them the full power of Excel.
​
If you are looking to upgrade your skills and get a new job or open other career options like Data Scientist, Digital Marketer etc during these times, you must join this workshop.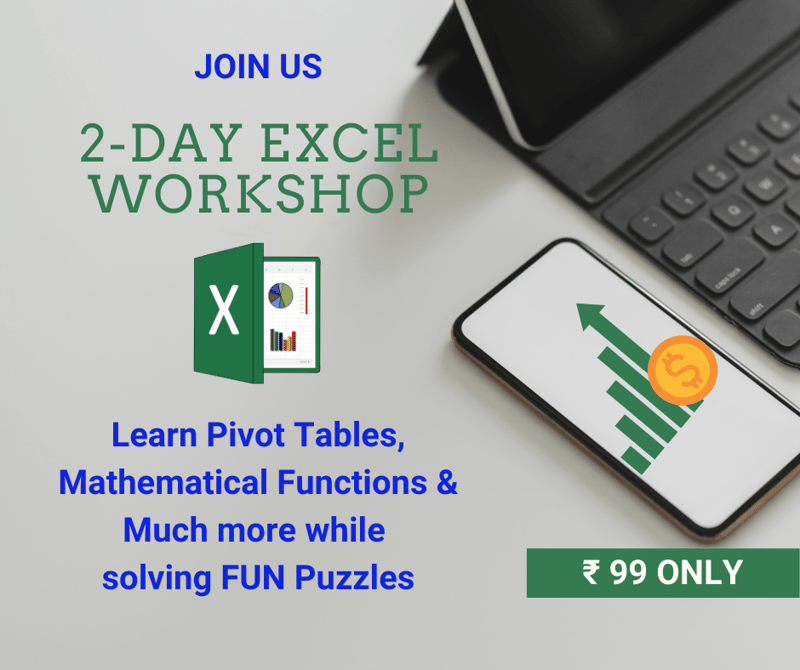 In this workshop, I will cover Pivot Tables, Mathematical Functions, Basics of Excel & more, all through a fun Excel puzzle. 🤩
​
Dates: Thur, 12 Aug & Fri, 13th Aug 2021
Time: 9:00PM to 10:00 PM IST (about 1 Hour each day)
​
Send me a WhatsApp/SMS message on +91- 88672 36425 for any other questions. If you prefer email, you can reach me at kumar.bm@mlbrains.com.
​
See you on the Fun with Excel Workshop!
​
Faculty Profile (LinkedIn):
​https://www.linkedin.com/in/kumarbm/
​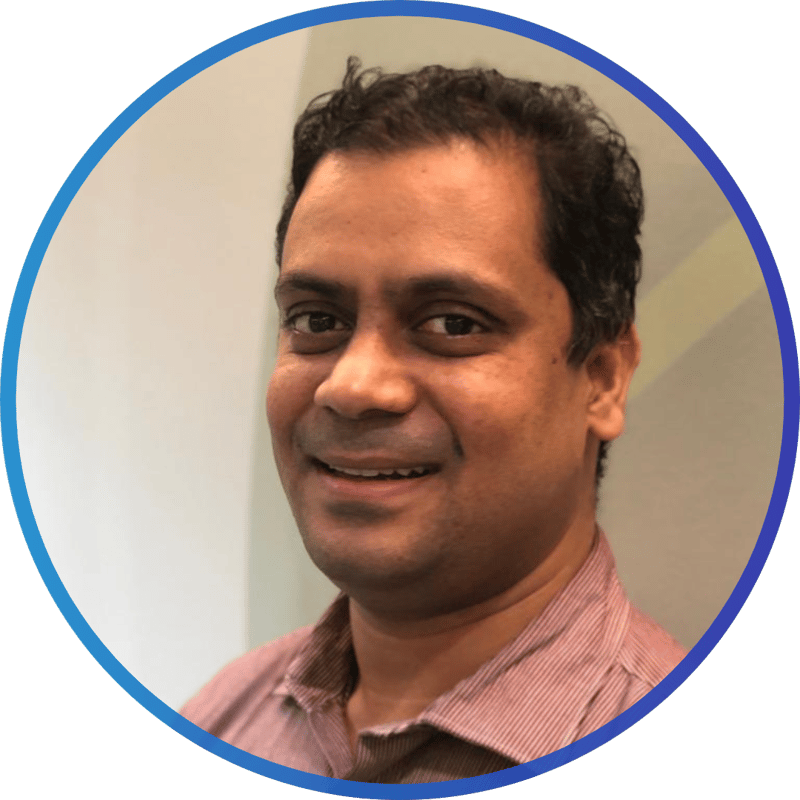 ​
​
I am a Growth Marketer & Revenue Planner with over eighteen years of work experience in B2B and B2C companies / Start-ups in Marketing (Head of Marketing, Growth Hacking, Product Management) and Strategic & Revenue Planning.
​
I have worked closely with CMOs/CEOs of many companies and have made strategic & financial plans using Excel and other data analysis tools. I have been teaching courses on Excel & Google Sheets / Data Studio to corporates & students across classrooms & Online. He believes in making learning a fun experience by using games & puzzles in his courses.
​
Join me for this live Hands-on Excel Workshop for just Rs.99.