​
Here is what you'll learn in this Course:
• Learn and add a key business tool to your CV while solving puzzles & playing games
• How to Master Excel to become a key resource in your company
• Learn the full power of Excel, the most popular Business Insights & Data Analysis Tool and get an early lead in your career
• Impress your managers with attractive charts & dashboards. Get that salary raise that you want!
• Open new career options like Data Science, Digital Marketing or Financial Analysis using the full power of Excel
• Save time by Automating repetitive Tasks with Excel Macros
• Hands-on skills by solving fun Excel puzzles.
• Improve your Efficiency, Accuracy & Productivity
​
🤩 Now you can learn Excel in a fun way!! 😎
​
In the Hands-on FastTrack Excel Course, you will learn wide gamut of topics from Basics to advanced topics like Pivot Tables, VLOOKUP, Macros etc.
​
All the while, the experienced mentors will be explaining the concepts and helping you to apply the same in a live online class.
​
And you will be solving puzzles like these!
​
Who is the Real DarkLord? - Text & Date Functions
​
In Bangalore, the police caught a gang doing movie-piracy.
The police wanted to find out their leader, known by the nickname of DarkLord and quickly narrowed down the suspects.
​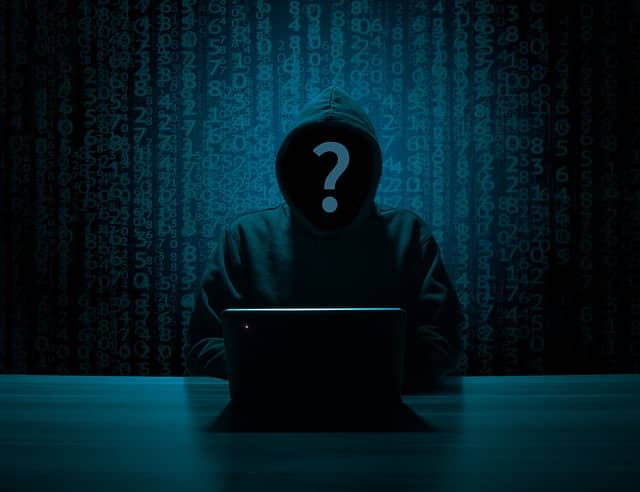 ​
The police reached out to you to help them crack these clues, as you are the Excel & Data Analysis expert in town.
​
You have to help the police in finding out the real DarkLord using your Excel skills!!
​
ARE YOU UP FOR THE CHALLENGE?!
---
Fun With Excel Course
​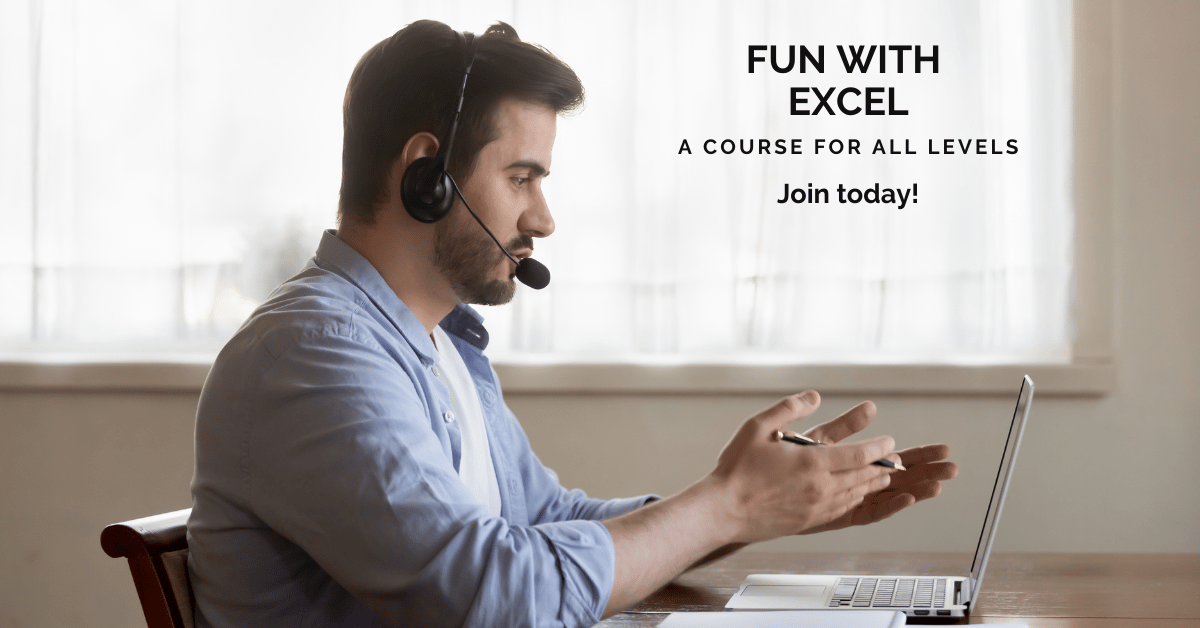 ​
We do not offer the regular Excel training course. We offer a unique training on MS Excel, which includes games, puzzles and lots of fun, while learning MS Excel!!
​
In this live online training, we solve puzzles and play games using Excel. So, you will have fun playing these games.
​
And did we mention, you also learn Excel along the way!
​
Thus, anyone can learn Excel in a fun way, whether you are student in Class 8th, a Professional or an Entrepreneur!
​
This is online live training on MS Excel, so we will be there with you throughout your learning journey!
​
If you have any questions, please email me on [email protected] . You may also send me a WhatsApp/SMS message on +91- 88672 36425 to check the batch details or for any questions.
​
Making you awesome in Excel while having fun!
​
See you soon on the training.
---
​
Key advantages
​​​
● Learn and add another tool to your CV while solving puzzles & playing games
● Well qualified (From MIT(USA), IIMs, IITs) & experienced faculty with real life & practical experience in varied industries
● Taught courses in colleges and online
● Worked with companies like Airtel, Wipro, Etisalat and multiple start-ups
● Online Live Excel classes with Hands-on exercises so you can ask questions and learn faster ​
● Participants will learn Applied Excel and not just theory
● Real worksheets and sample data to do hands-on work in the class
● Fun assignments and quizzes ​
● Recording of the sessions available to re-watch and learn
● Get membership to an exclusive community that discusses Excel and helps others
​
Contact us now!!
​
For info about Online Excel FastTrack Course, submit the form and join the Facebook / WhatsApp group.
​
---
Here are some snapshots from earlier classes and what students say about my courses: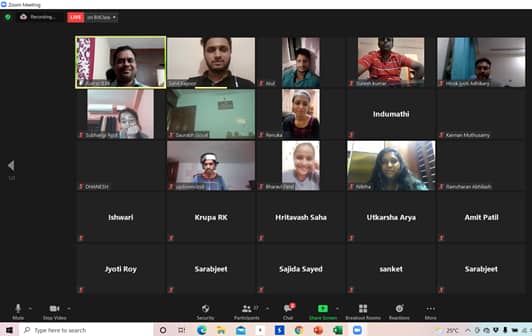 ​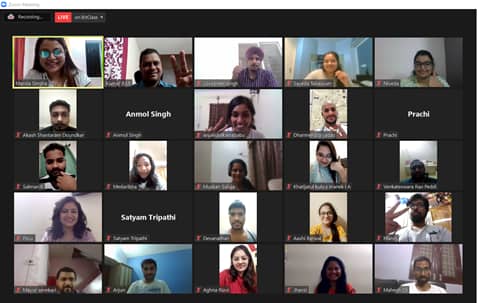 ​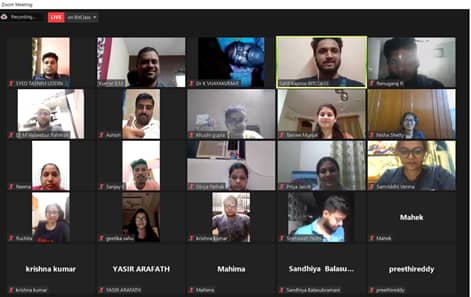 ​
​
Here is a message from the Head of a team in a large start-up where I taught Excel, Google Sheets & Data Studio.
​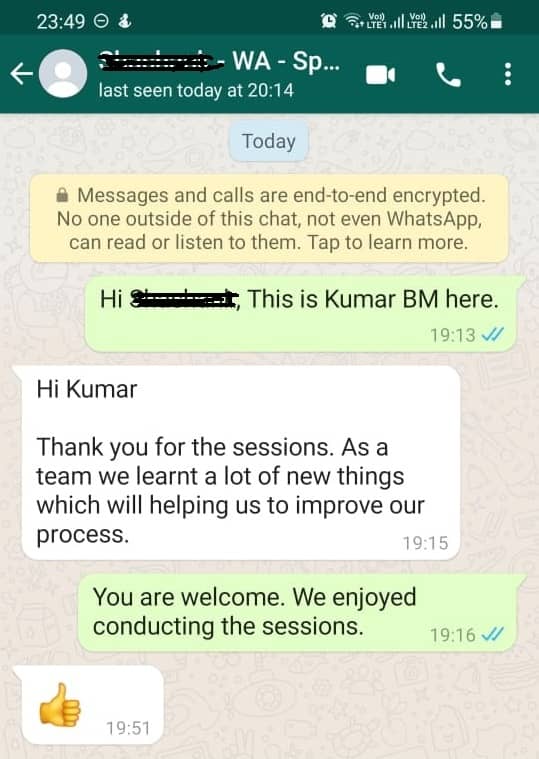 ​

​
Check my BitClass Teacher profile page and student ratings here where I have taught 1000s of students.
​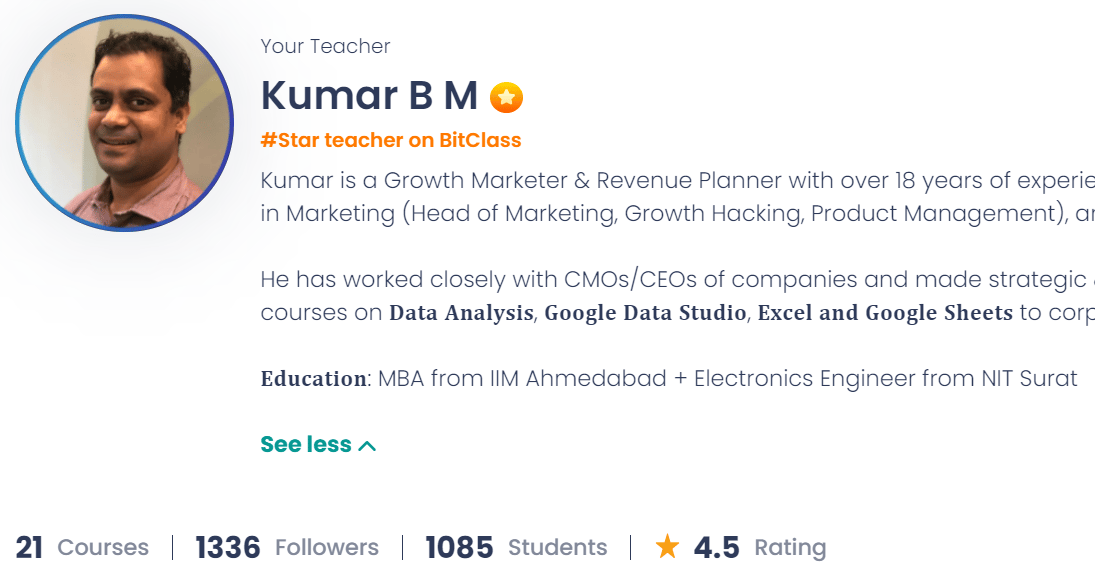 ​
​
​