~ 𝐊𝐞𝐲 𝐏𝐫𝐨𝐛𝐥𝐞𝐦 𝐰𝐢𝐭𝐡 𝐭𝐡𝐞 𝐄𝐝𝐮𝐜𝐚𝐭𝐢𝐨𝐧 𝐒𝐲𝐬𝐭𝐞𝐦 𝐨𝐟 𝐭𝐡𝐞 𝐖𝐨𝐫𝐥𝐝 ~
I have found out the key problem with the education system across the world.
They teach us the opposite of success is failure.
They should be teaching us that failure is a part of success!!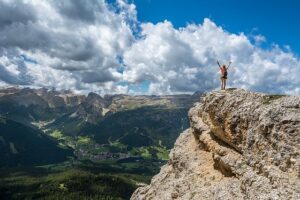 Share examples of how failures led to success for you in the comments.
#Marketing #Education #Success #leadership
Image Source : Pixabay